5 Signs You're In The Midst Of Change
Time Management
My nephew Alex has been a student manager of his college basketball team for the last 4 years. It's filled with a lot of responsibilities and navigating a variety of personalities and demands on his time.  
Now as a senior, he is the head student manager and this past weekend his team won a spot in the NCAA Tournament. It's a dream scenario.   
In a symbolic gesture of his commitment to the team, Alex was able to take a piece of the net with him.  As a fiercely proud aunt of Alex and his brother Chris, it is easy to celebrate the men they are growing up to be.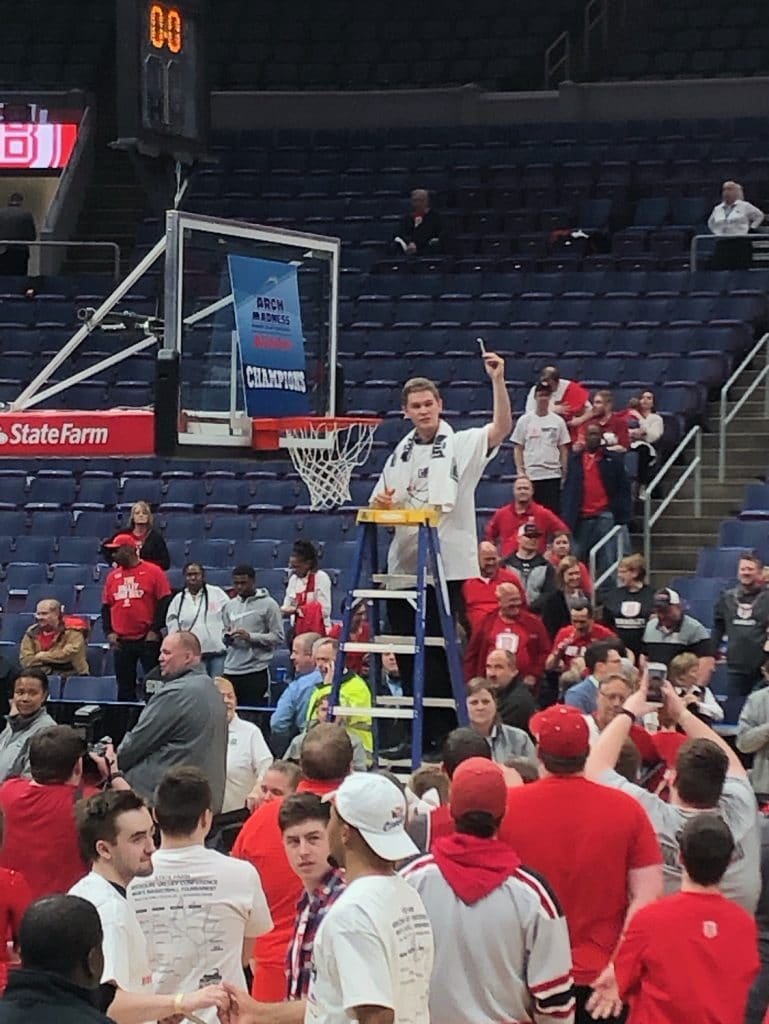 They are both kind, resourceful and engaged with life. They work very hard and try things that scare them. They are wonderfully considerate human beings.  
Yet even with all they have figured out – and the wonderful job their parents did at raising them – it still doesn't mean that what comes after college is clear.   
Just because we don't know what's next doesn't mean we aren't where we're supposed to be.
Just because the plan isn't clear (or falls apart) doesn't mean we aren't moving forward. 
Just because we can't see change doesn't mean we aren't already in the midst of it. 
The goals we commit to, the plans we make, the change we crave – is never the whole story. We can't possibly see the whole story. Truthfully, what we see is a very tiny slice of reality based on our own filters and conditioning. 
When you look beyond what you think about – you can start to see what already is. You land more often in the present moment – where the next step lives. Often it is so obvious and integrated into life it doesn't look like the next step.
Check out this week's video below to dive further into what change looks like when we aren't paying attention to it and how to leverage this fact moving forward.
And if you are interested in getting more support around your own next steps – or those for your teen/young adult – I'd encourage you to check out my retreat and coaching packages here.