17 Ideas To Make (Quarantine) Life Easier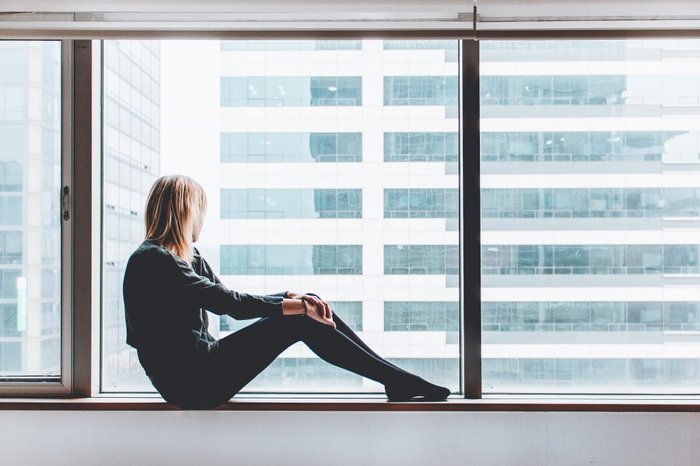 We are all living in a very different reality than we were a month ago. Just like "normal" life, quarantine life has its own unique set of advantages and disadvantages. In the spirit of smoothing out the rough edges, I've compiled for you 17 ideas to make quarantine life easier. Please note that a lot of these suggestions work outside of quarantine too!
What have you found that works for you? Please join the conversation in our community Facebook Group here – or comment below.
17 Ideas to Make (Quarantine) Life Easier
Take the Pressure Off – You do not need to write your book, launch your business, finish organizing your photos, become a perfect meditator, get in the best shape of your life, etc. – because you suddenly have the time you always said you needed. It isn't a requirement to come out "ahead" on the other side of this.
Low Energy Makes Sense – If you've been feeling tired, foggy, or just out of sorts – let that be OK. The world has changed a lot in a short amount of time. The mental drive and constant need to push has also let up for some. This is new. Let your body catch up.
Notice Your Routines – Step back and see the routines you already have vs. the routines you think you need. Those that naturally arise are generally best suited for you. The structure you think you "should" have typically inspires resistance. Relax into where you are and see what impact that has first. Move forward from there.
Designate Individual Space – Make sure everyone in the house has a place they can go to be by themselves. Let it be OK for others to ask for uninterrupted time away.
Highs and Lows are Normal – You get to feel how you feel and so does everyone else. You might resist feelings, have feelings about your feelings, jump in to fix feelings, or let the storm ride itself out. Notice your options.
Anchors Are Useful – Notice when you tend to do certain activities – exercise, meals, cleaning, alone-time, etc. These are your anchors. They shift and move around but by and large serve to ground your day and week. What anchors are you missing? Which are no longer useful?
Schedule Story Time – We all love stories. We get them most often these days through TV, gossiping, the news, and books. Designate time to share stories in your own way – your own narration, old family tales, ghost stories, reading books to others – see what shows up.
Get Outside – Breath in that fresh air. Shake off the stagnant energy. Move your body. Smile at others. It all helps.
Allow Agenda-less Days – Some days it's just really nice to not have anything planned. Give yourself full permission to do what shows up to do. See what happens.
Make Chores a Team Effort – Get everyone involved with the cooking, cleaning, and maintenance projects. It doesn't have to be fun (unless you want it to be!) but a lot more gets done much faster when everyone is involved.
Limit News and Social Media – It's good to stay informed. When it tips out of balance you will fall into the extremes – paranoia or ignorance. Take care of yourself and others by keeping your consumption in moderation.
6 Hour Days – In the age of information workers, research has shown that our productivity maxes out around 6 hours a day. Get the most out of this time by not pushing past it. Take breaks. Experiment for yourself with how much more you get done by doing less.
Learn More About What You Love – If there was ever a time to go down the rabbit hole about a topic that intrigues you – this is it. Cooking, bird watching, wine tasting, star-gazing, virology, tree identification, The Civil War, sewing, The Royal Family, gardening, you name it. Dive in.
Process and Integrate – Everyone processes their emotions – easy or challenging – in different ways. Explore what works for you, i.e., talking, writing, walking, exercise, sleeping, meditating, teaching, connecting, etc. There isn't a wrong or right way – just what works for you.
Throw a Virtual Party – It's all the rage of course. Zoom, HouseParty, Facebook Chat – get your friends and family together and hang out. Isolation doesn't have to mean a lack of connection.
Take Stock – Notice what you miss about life before quarantine. Notice what you don't. These are lovely little clues as to how this experience could inspire a shift in your life moving forward.
Help Others – Drop off soup to your neighbors. Check in on old friends. Call family. Support essential businesses. Get others involved in helping even more people. Above all – be safe.
What have you found that works for you? Please join the conversation in our community Facebook Group here – or comment below!
Thinking Too Much?
I created a mini-ecourse called How to Stop Overthinking – it's just 3 quick bits of logic that help ease the whirlwind of thoughts in our minds. This approach isn't about learning how to change thoughts or even to manage them better but rather seeing beyond thinking to the practical options that live there.
It's 100% free. Bonus resources are shared along the way.
A recent review of the course: "This was beautifully written and quite helpful. I am glad you are sharing this with the world. Thank you."